About the staff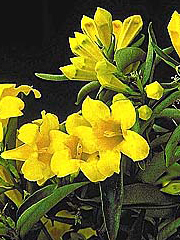 Sun Control Landscapes was started by Wes Parker, who after 16 years of partnership in a very successful landscape company felt it was time to begin his own company. Throughout those years Wes has gained tremendous knowledge and experience, and developed great relationships with many different organizations in meeting their landscape needs.
Sun Control Landscapes is experienced in all areas of the landscaping industry including residential production, customs, commercial, Federal and Maintenance. We always focus on quality, workmanship and customer satisfaction. We have worked with Custom and Production Home Builders, HOA's, Commercial Contractors and Pool Builders.
Home Builders we work with include: Woodside Homes of Arizona, Hacienda Builders, Encanta Homes, KB Home, Calex Homes, Cresleigh Homes, Nicholas Homes, Vantange Homes andStillbrooke Homes. We have also worked with AAM, which is one of the largest HOA's in the Southwest. Over the years Commercial, Custom and Maintenance work has included Bro Retail (22 locations), Sanctuary Builders, Jordan Development, Cork Distinguished Buiders. Sun Control Landscapes has also worked with Pool Builders on projects which include: Extreme Pools, Sun America Pools, Taylor Made Pools and Pacific Pools.
We have been able to use our landscaping knowledge and give back to the community by donating time to such non-profits as Project Playhouse, Habitat for Humanity and Boys and Girls Clubs of America.
Management and Personnel
Sun Control Landscapes owner Wes Parker has 20 years of landscape experience. He is qualified in Horticulture, landcape irrigation, trained in plant identification and is a graduate of Arizona State Univeristy.

Other qualified staff include Patrick Loughran. As our Customer service manager he has over 20 years landscape experience. Fernando Manzanares is our company superientendent with over 15 years of experience. He oversees our crew supervisors. Both well trained and quality conscious individuals.

The office staff is made up of Trish and Amy who are efficient, thorough and friendly. They are highly experienced in the construction industry and both are ASU graduates.

Lastly, our very important design/sales staff is made up of Eric Dreos and Denise Carlson. Eric is an ASU and Desert Botanical Garden graduate. He uses full color autocad for design work. Denise is trained in horticulture, plant identification, landscape irrigation and designs on CAD as well.
If you are in the need of a highly qualified, quality conscious, customer service oriented Landscaper, please consider Sun Control Landscapes. Whether you are building for Federal or State, Tracts, Customs or Commerical, Sun Control Landscapes can handle all of your landscape needs. Feel free to contract Eric or Denise directly for an estimate.
Eric Dreos (623) 695-8419
Denise Carlson (623) 628-1177